Google Ads from beginner to advanced!
About the instructors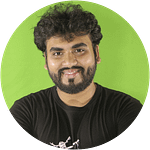 Chamok Biswas is the CEO and Founder Of Three Phase Academy. He is also a Professional Digital Marketer and SEO expert, as well as one of the best Digital Marketing Trainer from Bangladesh. His skills and unique teaching style is very much helpful and career-oriented for student.